2024 TRANSCRAFT COMBO DROPDECK – AXLES SET TO REAR -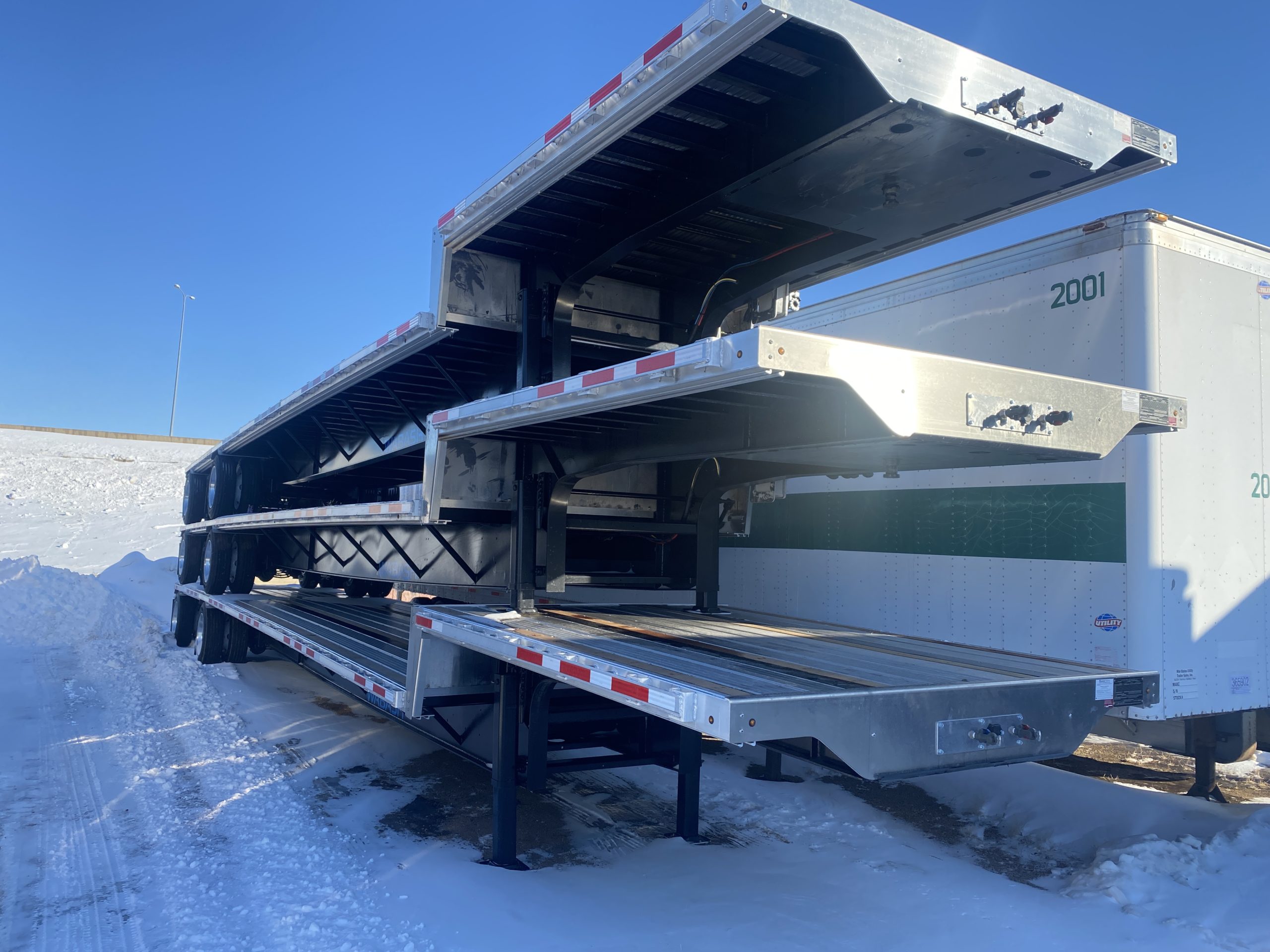 INCOMING AND NOT ON LOT - $500 RESERVES NEXT AVAILABLE SLOT.
A beautiful setup for Hay! Axles set to the rear, winches on driver side, wood floor and alum side rails, manual dump valve, scale. Rated for 55K in 4'.
WY-NE-IA Customers: Brody McCabe
ND-SD Customers: Tom McCabe or Randy
MN-WI-MI Customers: Marty Sonnenfeld
*Stock photography and above description may not correctly represent all current specs for this trailer. For an exact spec sheet, please call your rep*
WY-NE-IA Customers: Brody McCabe 712-490-2798
ND-SD Customers: Tom McCabe 712-490-1311 or Randy 605-201-3109
MN-WI-MI Customers: Marty Sonnenfeld 715-531-8982
*Stock photography and above description may not correctly represent all current specs for this trailer. For an exact spec sheet, please call your rep*
Details

Specifications

General
Quantity3
Stock NumberNEW
Year2022
ManufacturerTRANSCRAFT
ModelCOMBO DROPDECK - AXLES SET TO REAR
ConditionNew
Category Specific
Composition Steel
SuspensionAir Ride
Floor Type
Tires22.5 LP
WheelsAluminum/Steel
Number of Rear AxlesTandem
Axle TypeFixed Spread
Weights & Dimensions
Length53 ft
Width102 in