2024 REITNOUER CAL LEGAL MAXMISERS – VERY NICE! – $CALL -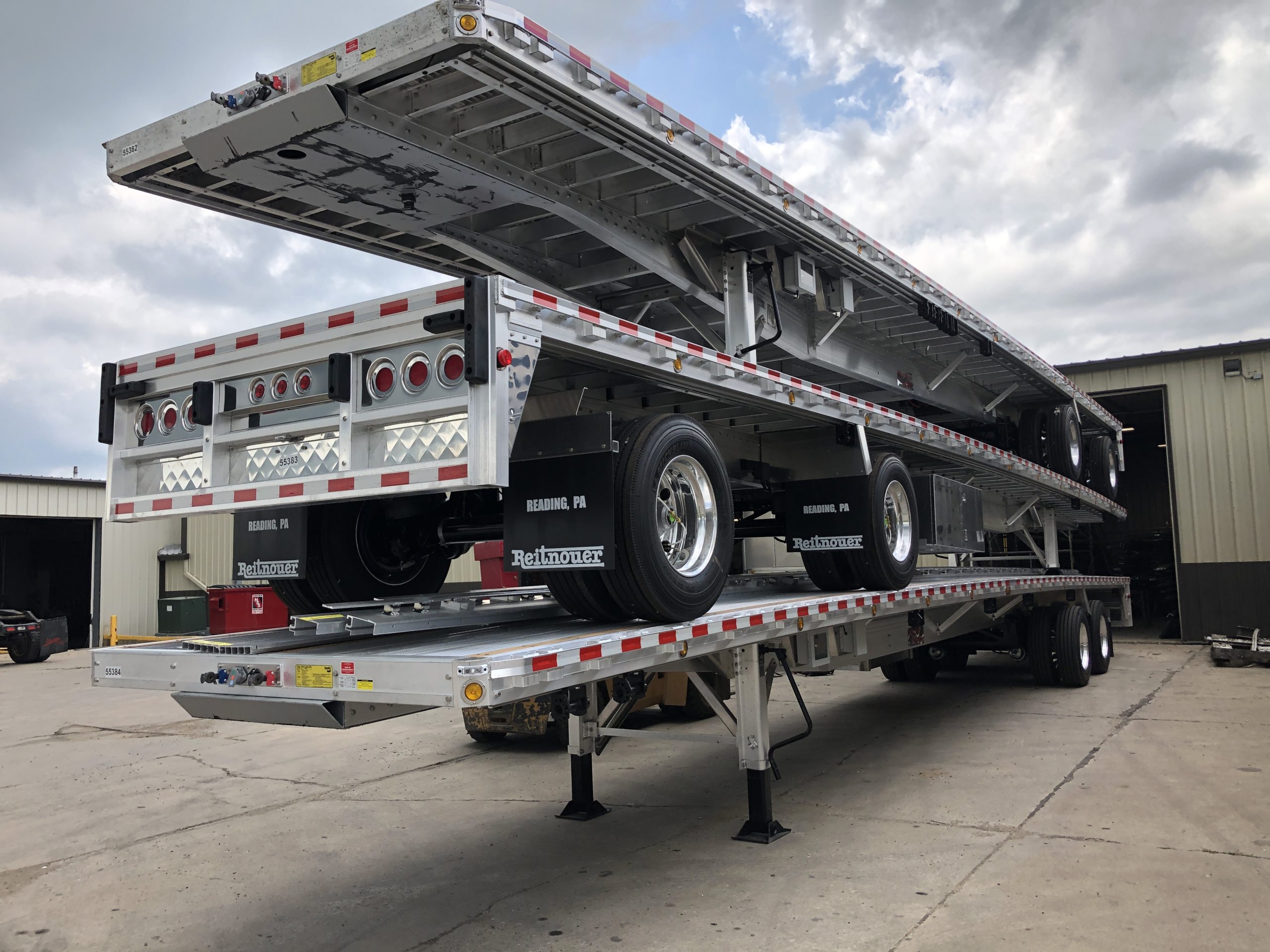 INCOMING AND NOT ON LOT - $500 RESERVES NEXT AVAILABLE SLOT.
These Maxmiser are ready to go. 23K axles, Alum rims, Michelin Tires, Coil package, Cal legal slider, 36" KP, Lowered 5 lights per side, 9 lights in rear, pass thru flaps after each axle, auto dump both axles, winches on both sides, 20 winches, tiebars on both sides, 1 toolbox, fleet bumper
Rated of 90K overall.
MN-WI-MI Customers: Marty Sonnenfeld
WY-NE-IA Customers: Brody McCabe
ND-SD Customers: Tom McCabe
*Stock photography and above description may not correctly represent all current specs for this trailer. For an exact spec sheet, please call your rep*
Details

Specifications

General
Quantity1
Stock NumberNEW
Year2022
ManufacturerREITNOUER
ModelCAL LEGAL MAXMISERS - VERY NICE!
ConditionNew
State DOTYes
Weights & Dimensions
Length53 ft
Width102 in
Weight9,784 lb
Category Specific
CompositionAluminum
Type of NeckFixed
Coil PackageYes
ToolboxYes
Number of Toolboxes1
Side RailsYes
WinchesYes
Number of Winches20
Winch TypeSliding
Nail StripsYes
Two Speed Landing GearYes
Pipe SpoolsYes
Stake PocketsYes
Chassis
SuspensionAir Ride
Floor TypeAluminum Floor
TiresMICHELIN 22.5. XZE 80R
Tire % Remaining100
Brake % Remaining100
WheelsAll Aluminum
Number of Rear AxlesTandem
Axle TypeSliding Spread
Gross Vehicle Weight9769
Mud FlapsYes