2024 REITNOUER BUBBA LITE QUAD -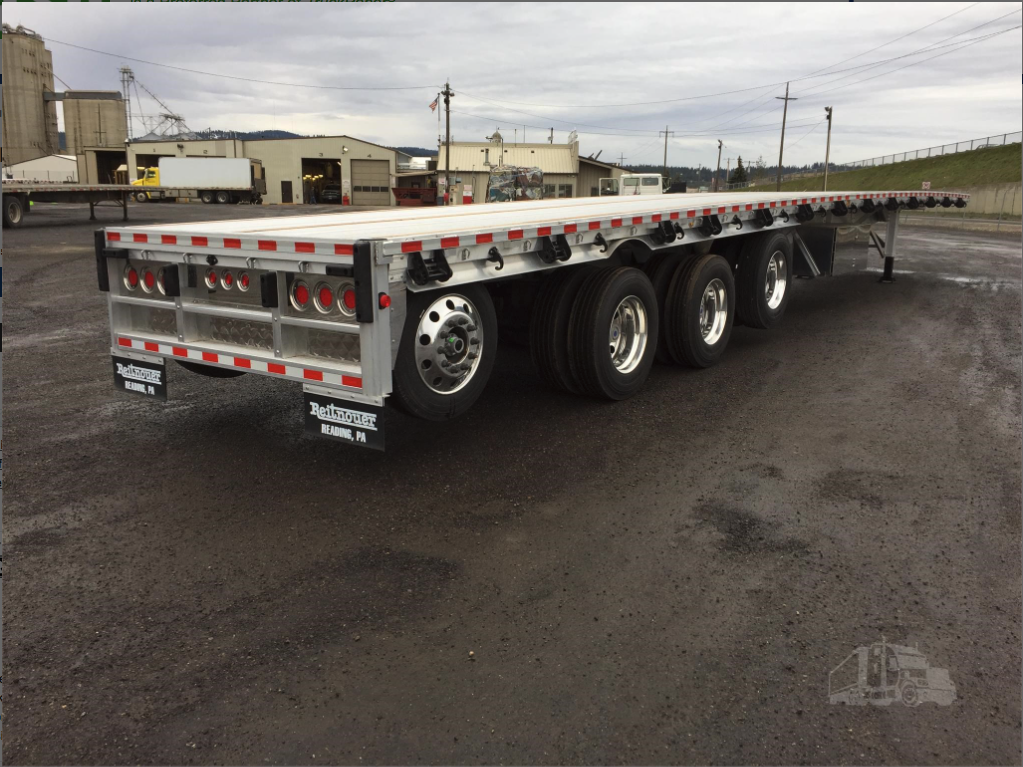 INCOMING AND NOT ON LOT - $500 RESERVES NEXT AVAILABLE SLOT.
CANADA LEGAL: 15'7" spread Quad Axle. Reduced Arch-3 1/2". Spacing on axles 1-2 to 61" EA /2-3 to be 61" / 3-4 to be 65". 10' 2" Spread on Front Tridem and 15'7" Spread on Quad. Alum Landing legs, front lift axle, rear lift and steer (single tires & wheels), 14" king pin, standard side rail with double square pipe spools and stake pockets on 2' centers. Oregon Legal alum anti spray. Nine LED side marker lights, 3-3-3-rear lights, electric lift valve on axles #1 & #4 wired to aux 4 pin plug at front, aux 4 pin plug at rear wired to S/T/T lights, Scalamatic w/manual dump valve. Reverse-a-matic valve for steerable. CDN Legal Weight Actuated lift valve on front axle w/ manual override. (QTY 26) 3-bar winches (13 per side), 20 J-hooks, 60 bolt-on rope hooks, (QTY 2) 24x24x60 aluminum boxes, Weight 13,245lbs. FOB Sioux Falls, SD.
LEGAL IN IDAHO...JUST NOT ON SECONDARY HIGHWAYS
MN-WI-MI Customers: Marty Sonnenfeld
WY-NE-IA Customers: Brody McCabe
ND-SD Customers: Tom McCabe or Randy
*Stock photography and above description may not correctly represent all current specs for this trailer. For an exact spec sheet, please call your rep*
Details

Quantity3 on order
Stock NumberNEW
Year2022
ManufacturerREITNOUER
ModelBUBBA LITE QUAD
ConditionNew
SuspensionAir Ride
Length53 ft
Width102 in
Floor TypeAluminum Floor
Number of Rear AxlesQuad
Tires22.5 MICHELINS
WheelsAll Aluminum
Axle TypeFixed
CompositionAluminum
Type of NeckFixed