2024 REITNOUER ALUMINUM BUNK TRAILER – TRIDEM – $68,500 - $CALL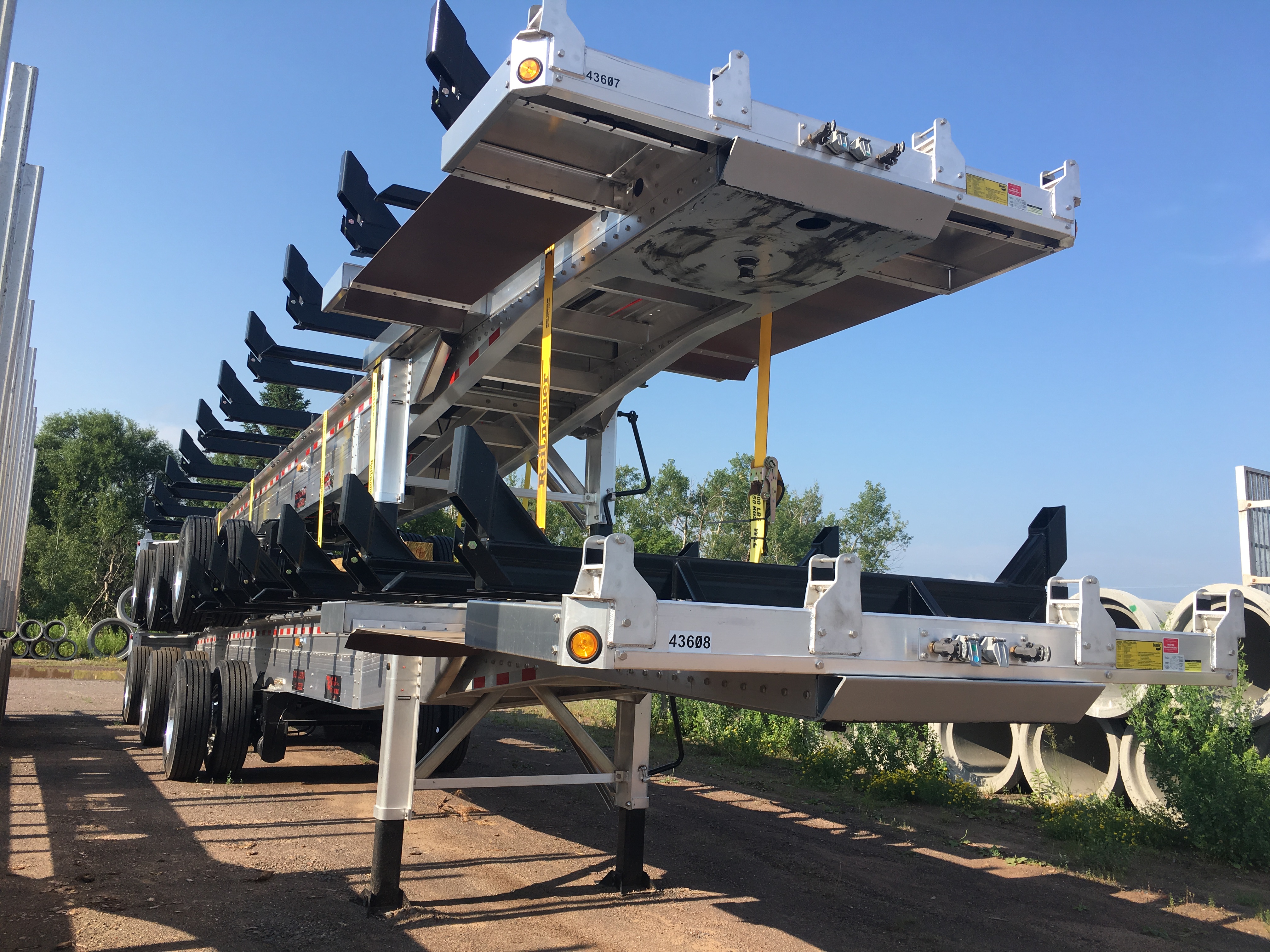 Description
Lightweight, yet designed to handle the roughest conditions! Reitnouer has brought their proven design to the forest and is creating a huge wave of new customers looking for lighter weights and stronger trailers! Custom configurations are available to suite your needs. This is the current stock spec:
AXLES: 18' overall michigan spread OR 10' overall spread available
47'x102, Big Bubba Beams, lightweight aluminum floor between beams to protect wiring and air lines (also a safer walkway), 30,000 Hendrickson Axles, Front and rear lift axles (wired to front and manual overrides), Alcoa Ultra One Aluminum rims, , 24" Heavy Duty Kingpin assembly, Great Lakes MFG bunk system, Aluminum landing legs, push bumpers, manual dump valve, pressure scale. UNDER 13,000lbs with 10 Bunks, Front and Rear Gates, and Grapple Guards!
MN-WI-MI Customers: Marty Sonnenfeld
WY-NE-IA Customers: Brody McCabe
ND-SD Customers: Tom McCabe or Randy
*Stock photography and above description may not correctly represent all current specs for this trailer. For an exact spec sheet, please call your rep*
Details

Year2024
ManufacturerREITNOUER
ModelALUMINUM BUNK TRAILER - TRIDEM
ConditionNew
SuspensionAir Ride
Length47 ft
Width102 in
Floor TypeAluminum Floor
Tires22.5 Michelins
WheelsAll Aluminum
Number of Rear AxlesTri
Axle TypeFixed Spread
CompositionAluminum
Type of NeckFixed