2022 REITNOUER Dual Kingpin – Fixed Spread – CAL Legal – $CALL - $CALL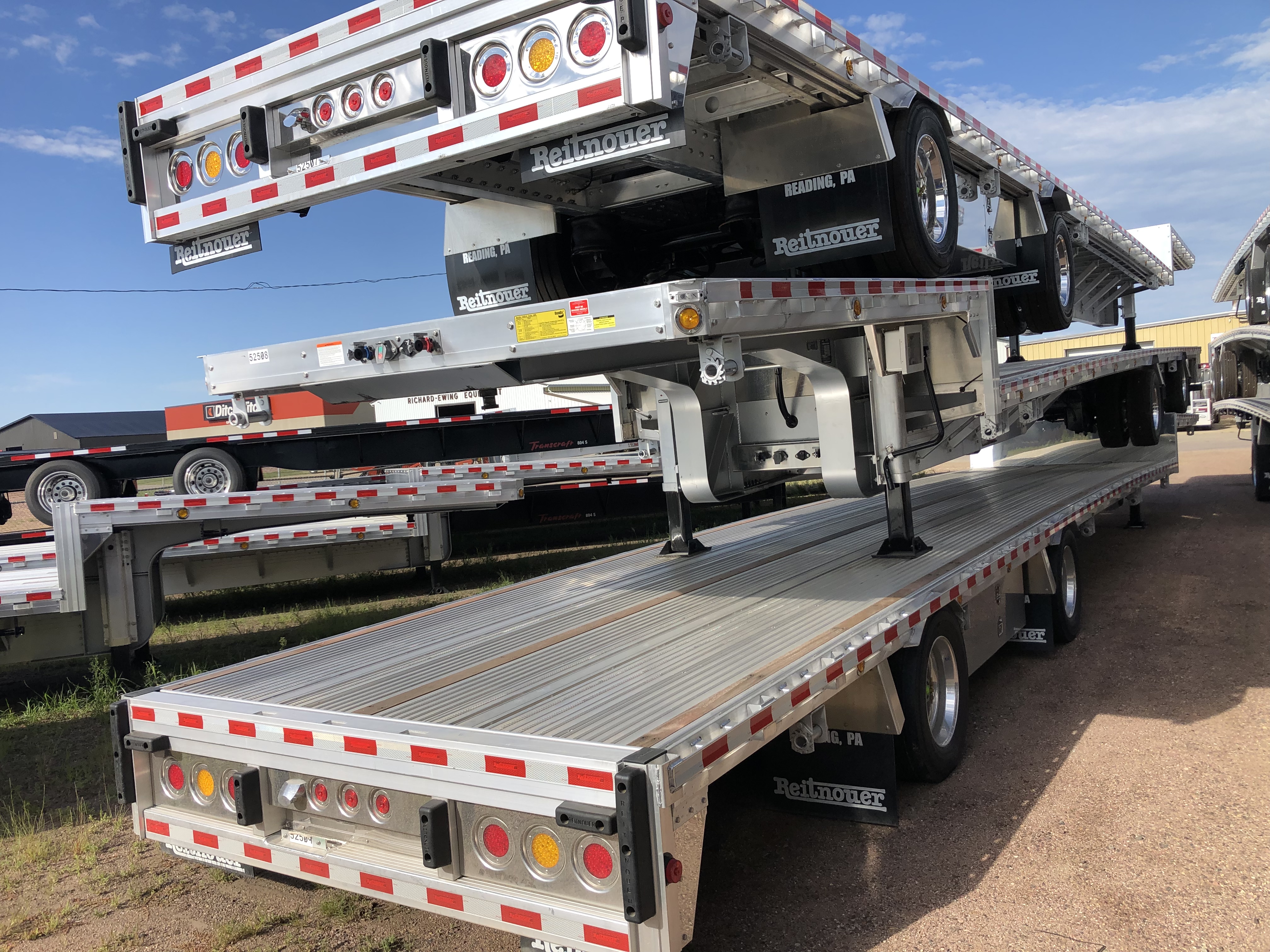 Description
Dual Kingpin Trailer....removable front pin (18")...removable rear pin at 54" KP setting for CALIFORNIA LEGAL (WITH NO SLIDING AXLE)
Front Lift axle, TireMaxx Pro, 3 nailers, 13 lights per side, flaps behind both axles, 4 pin aux wired to electric rear dump, Scale, 7 winches on each side, 2 toolboxes, electric dump rear axle, 10,069lbs.
Keep 40K on your spread and drive right into California with this customized trailer.
Great for Bee Haulers!
WY-NE-IA Customers: Brody McCabe
ND-SD Customers: Tom McCabe or Randy
MN-WI-MI Customers: Marty Sonnenfeld
*Stock photography and above description may not correctly represent all current specs for this trailer. For an exact spec sheet, please call your rep*
Details

Specifications

General
Quantity2
Stock NumberNEW
Year2022
ManufacturerREITNOUER
ModelDual Kingpin - Fixed Spread - CAL Legal
ConditionNew
State DOTYes
Weights & Dimensions
Length53 ft
Width102 in
Category Specific
CompositionAluminum
Type of NeckFixed
Coil PackageYes
ToolboxYes
Number of Toolboxes2
Side RailsYes
WinchesYes
Number of Winches14
Winch TypeSliding
Tie DownsYes
Number of Tie Downs20
Nail StripsYes
Two Speed Landing GearYes
ScalesYes
Pipe SpoolsYes
Stake PocketsYes
Chassis
ExtendableNo
SuspensionAir Ride
Floor TypeAluminum Floor
Tires19.5 Michelin
Tire Inflation SystemYes
WheelsAll Aluminum
Number of Rear AxlesTandem
Axle TypeFixed Spread
Lift AxleYes
Mud FlapsYes