2021 REITNOUER Dual Kingpin – Fixed Spread – CAL Legal – $58,500 - $58,500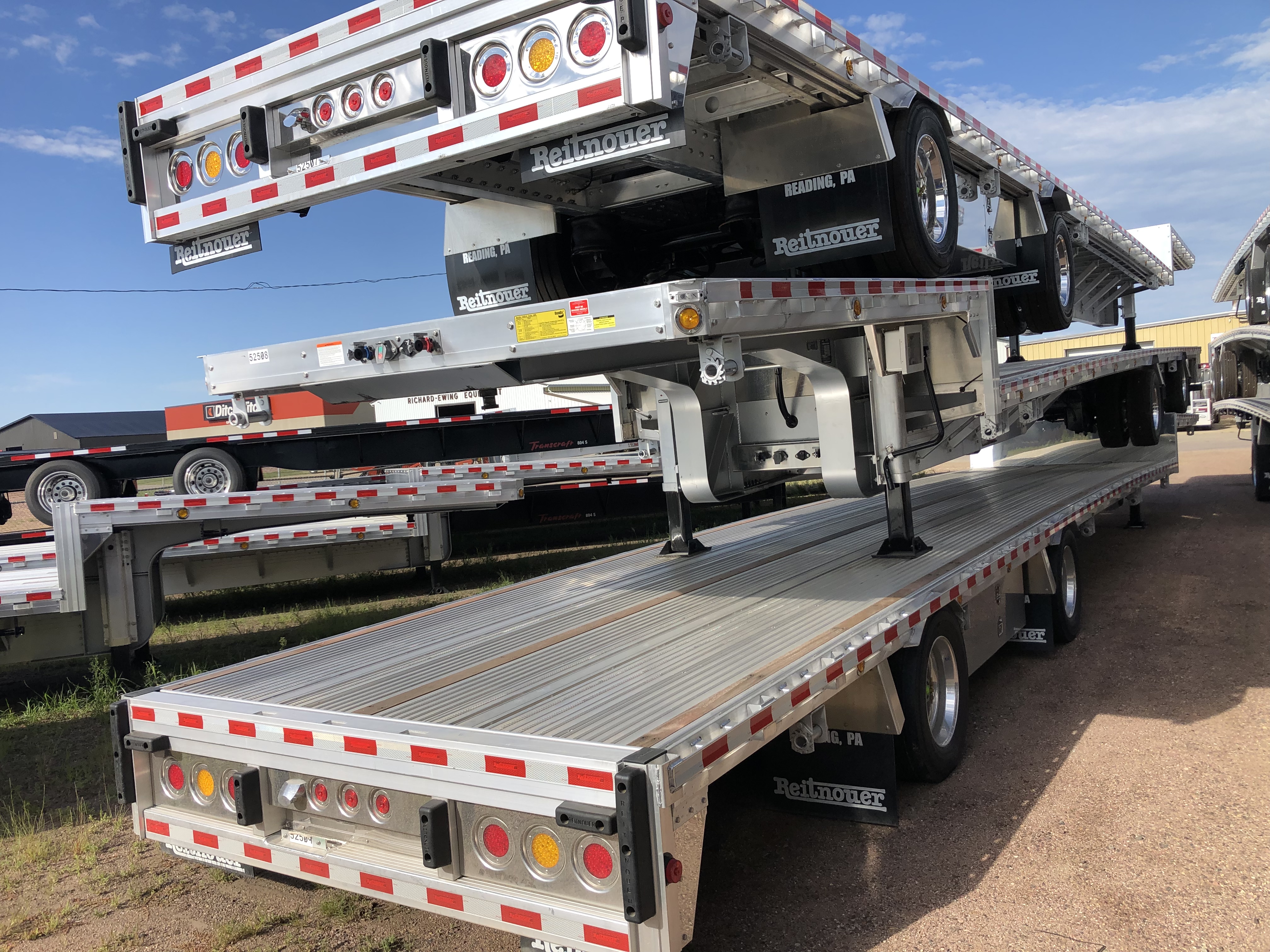 Description
Dual Kingpin Trailer....removable front pin (18")...removable rear pin at 54" KP setting for CALIFORNIA LEGAL (WITH NO SLIDING AXLE)
Front Lift Axle, Meritor Tire Inflation, Grease Hubs, 3 nailers, 13 lights per side, flaps behind both axles, 4 pin aux wired to electric rear dump, Right Weight Scale, 7 winches on each side, 2 toolboxes, electric dump rear axle, Dual air & electric hookup. 10,069lbs.
Keep 40K on your spread and drive right into California with this customized trailer.
Great for Bee Haulers!
MO-KS Customers: Shane Forst 816-438-0482
WY-NE-IA Customers: Brody McCabe 712-490-2798
ND-SD Customers: Tom McCabe 712-490-1311 or Randy 605-201-3109
MN-WI-MI Customers: Marty Sonnenfeld 715-531-8982
*Stock photography and above description may not correctly represent all current specs for this trailer. For an exact spec sheet, please call your rep*
Details

Specifications

General
Quantity4
Stock NumberNEW
Year2020
ManufacturerREITNOUER
ModelDual Kingpin - Fixed Spread - CAL Legal
ConditionNew
Category Specific
CompositionAluminum
Type of NeckFixed
Chassis
SuspensionAir Ride
Floor TypeAluminum Floor
Tires19.5 Michelin
WheelsAll Aluminum
Number of Rear AxlesTandem
Axle TypeFixed Spread
Weights & Dimensions
Length53 ft
Width102 in